Sometimes the universe is a lovely thing.
The test kitchen gave me a perfect piece of first-of-the-season wild halibut, frozen at sea.
OMG.  Gorgeous.
And with fish this perfect, first, Do No Harm!!!
I salted and peppered it.
I sautéed it in butter and EVOO until golden.  About 2 minutes a side.  Try not to overcook.
A very very simple sauce of melted butter in which I fried capers.
Greens from the garden.  Barely dressed.
Buttered orzo.
Tons of chives.
Heaven.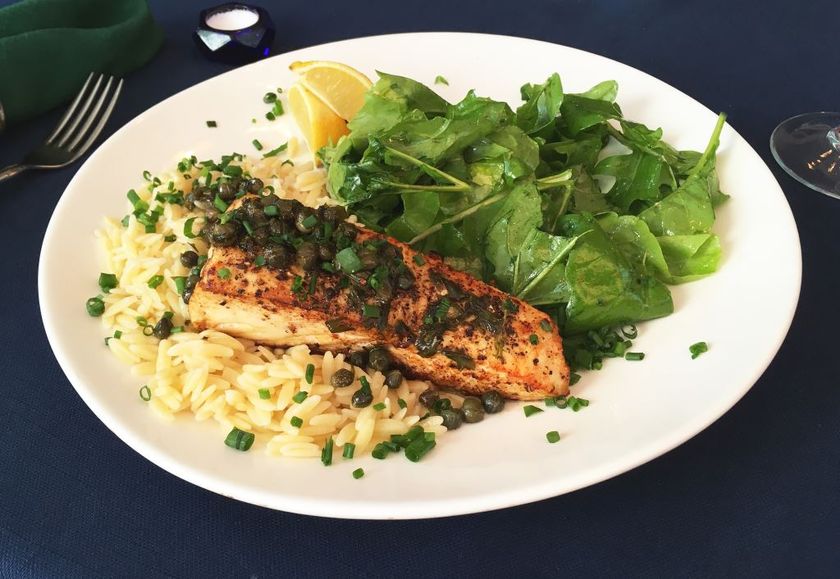 Really...  Heaven.
This fish is a rare treat.  When you have the chance...  DO IT!!! (but do it simply)