Shortbread.
I have always been helpless when confronted with a plate of shortbread...
And these have forever replaced decorated sugar cookies in my affections.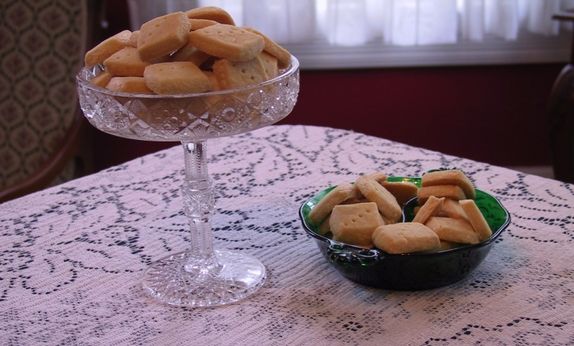 Shortbread
Yield:  Approximately 50
Cream:
1 lb. Unsalted butter
1 C Sugar (processed fine)
½ t Salt
3¾ C AP Flour
¼  C Cornstarch
Roll and cut into "fingers" approximately 1 inch wide and 2½ inches long.
Prick with a fork 3 times, chill until firm (or freeze).
Bake at 275° for 30 to 40 minutes, turning once.
Don't allow shortbreads to brown!
Eat & Luxuriate!