I thawed some frozen salmon filets from Trader Vic's... but then decided I wanted chicken... but I'd already thawed the salmon...
Hmmmmm...
So... I decided to poach the salmon (very easy... water, wine, peppercorns, salt, a chopped onion, and some parsley stems... add the fish, heat on low until the salmon looks opaque... turn off the heat and let it cool in the broth).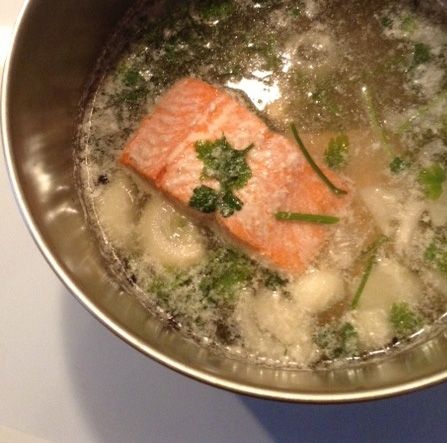 Make a pesto mayonnaise...
Sauté some cubed potatoes...
And serve the salmon atop a bed of arugula... allowing the mayo and salmon juices to dress the greens...
OK...  Better than chicken!