Following a large number of requests... I'm going to repost a recipe for soda bread today...
Bear with me... and be prepared, I like a far more traditional recipe... no fat and no sugar or raisins...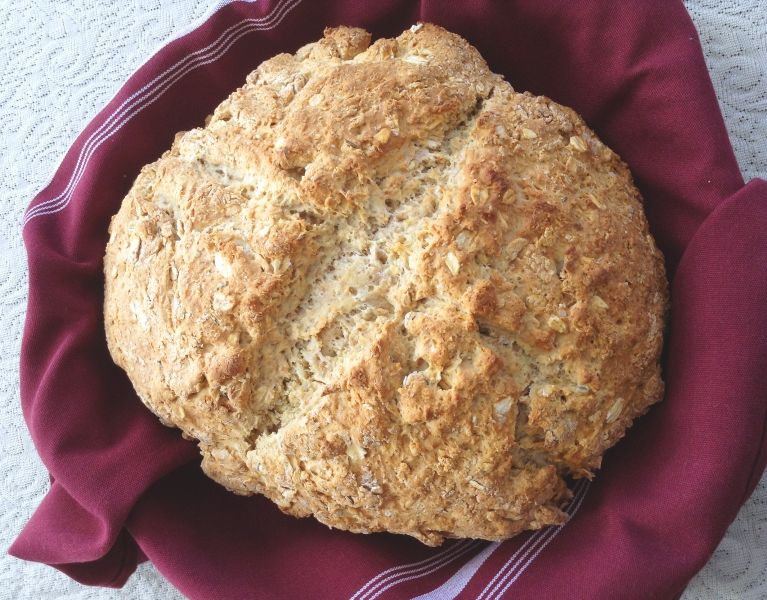 So... while I have a few minutes...
4C AP flour… or 3½ C AP flour and ½C whole wheat
1t salt
1t baking soda
1T caraway seeds
1½ -1¾C buttermilk (or... if you want it richer, whole milk soured with about a tablespoon of sour cream and a splash of white vinegar)
Combine all ingredients and mix... but just barely.  (For fun I sometimes throw a handful of rolled oats into the dough.)  Mound the dough onto a well-greased cookie sheet... or, if you have a Silpat, this is a great time to use it... and slice a deep cross in the top (to let the fairies out!).
Bake for 15 minutes in a preheated 450° oven. Lower the heat to 400° and bake another 20-30 minutes.
Now trust me on this: you need to let it cool for at least 15 minutes on a rack... no matter how much you want eat it right away. But when the 15 minutes are up... slice away, slather it with good unsalted Irish butter... sprinkle with good sea salt... and thank the gods that there will always be an Ireland!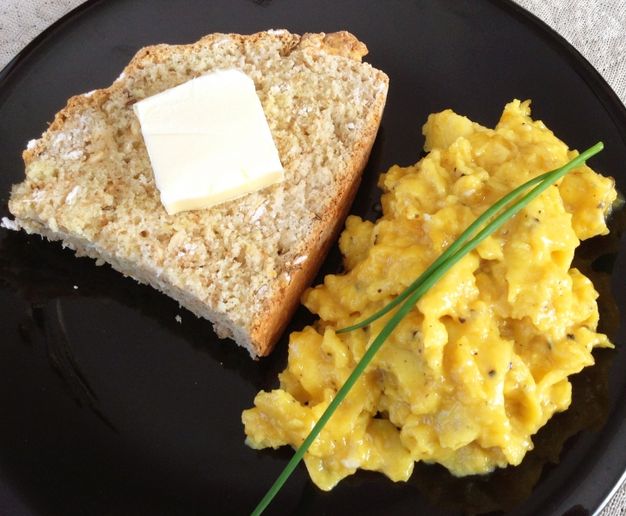 The day after, this bread will be very dry... but what a good excuse to toast it and add even more butter!