I got it into my head that I wanted a dinner with sausage. So I ran through all the usual suspects… pasta with sausage (a No because, though I'd be happy eating pasta every day, I try not to do that to Charlie, and we had just had some pasta), street-fair-sausage-and-peppers-on- a baguette, etc.  None of them quite seemed to fit the bill.
So I looked in the fridge.  I had two poblanos from the yard (despite a pretty lousy poblano season this year), half of a LARGE peeled Russet from dinner a few days before (kept in water), AND I had the remains of a fava bean/chorizo side dish from earlier in the week. A plan had formed!!!
I sliced and sautéed some great hot Italian sausage from the one and only Teitel Brothers, and set it aside.  I chunked the potato and nuked the chunks in water until barely soft, sautéed them in the sausage fat, then added them to the sausages.
I diced an onion and the poblanos and, in a separate pan, sautéed them as well.
I let all of this cool until dinnertime.  Then, in a skillet large enough to hold everybody, I reheated it all, and added the fava/chorizo mix and some chopped rosemary.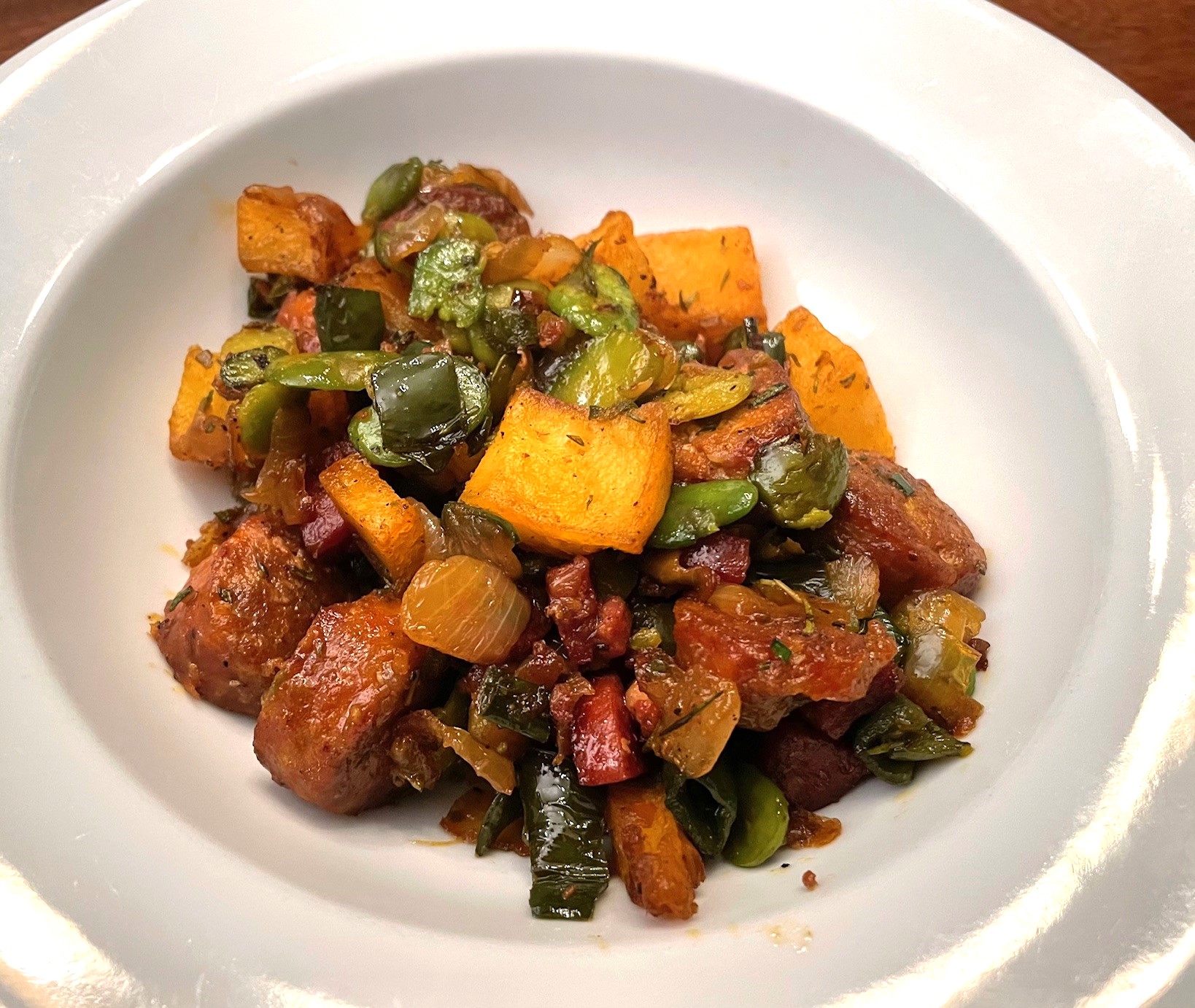 OMG was this a tasty dinner.  EXACTLY what I wanted:  the sausage that got me started plus all the other ingredients I just happened to have… A good reminder that looking in the fridge often supplies the inspiration that's needed. But this happy accident now goes into the permanent rotation!