I'm continuing to work my way through the samples sent to me by @sitkasalmonshares, and I am thrilled every time I taste something new. 
As all of you know, I make crab cakes whenever my wallet allows.  One of the samples sent was Dungeness crab.  I'm a very East Coast kinda guy, and had never tasted these fellas from out West.  OMG!! 
Sweet, sweet, silky meat.  And not at all stringy, as crab can sometimes be.  This was truly "melt in your mouth."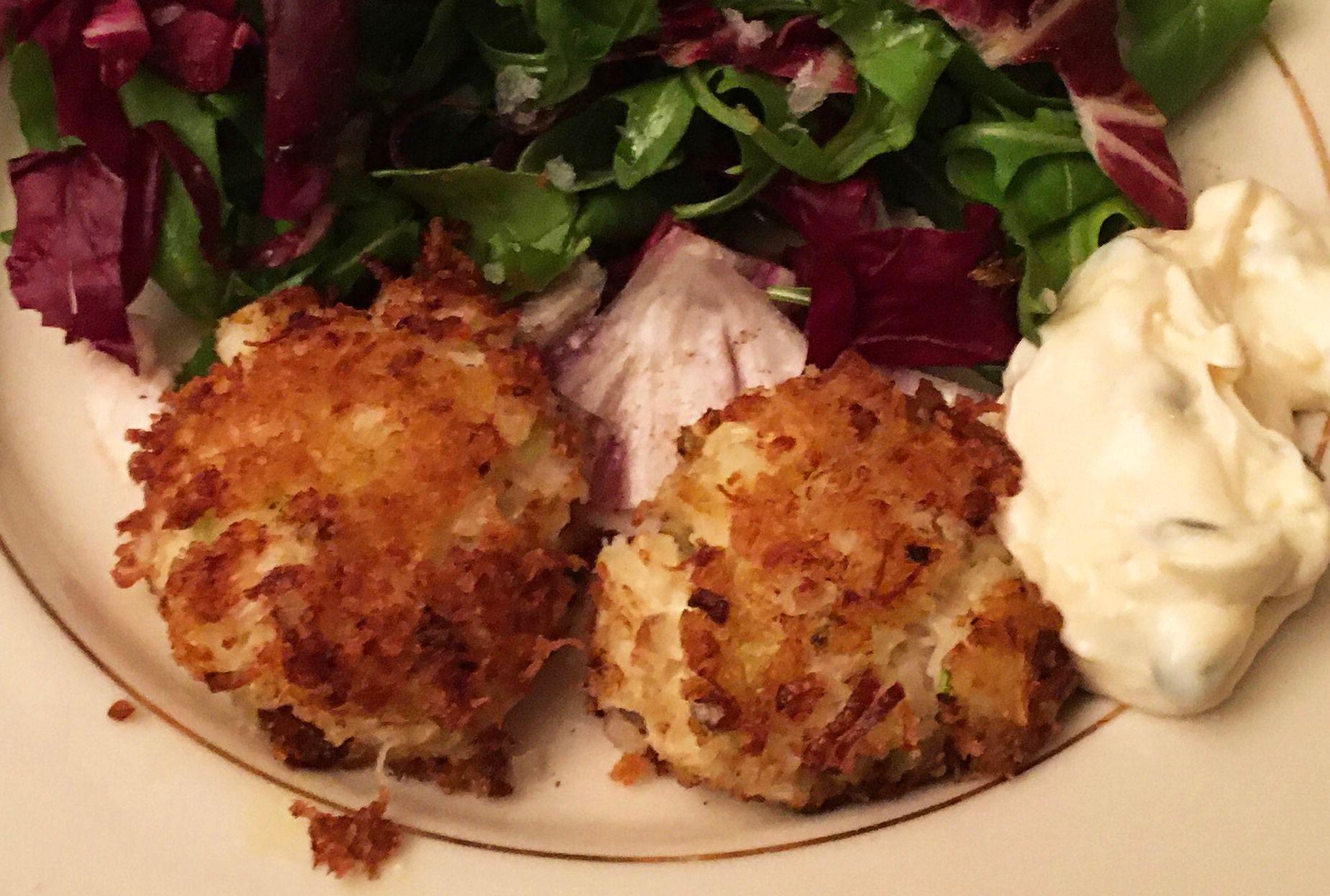 And, as all of you also know, my crab cakes are about 97% crab.  So all you taste is the crab.  I carefully picked the thawed 1/2 crab, getting about 1/2 to 2/3 cup of meat.  I added about 1/2 of a small shallot, and 1/4 of a celery stalk, both very finely minced, along with 1 T mayo and 1T panko.  I formed these into 4 small cakes, coated them with panko, then gently sautéed them in EVOO until golden.  I served them on a bed of arugula and chopped radicchio, with a dollop of caper and lemon tartar sauce on the side.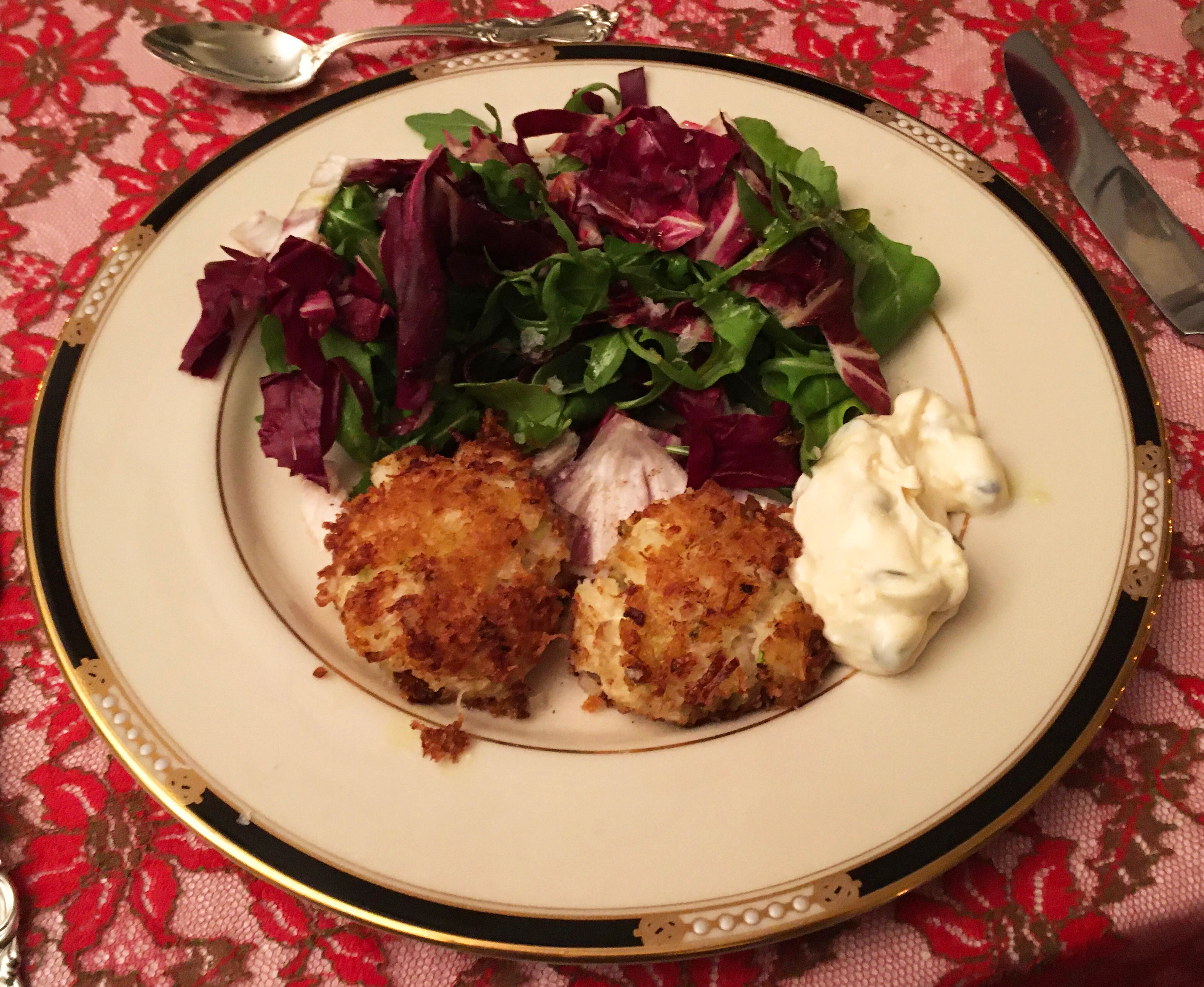 One of the best mouthfuls of food I have ever tasted or produced. 
I guess maybe those people on the wrong coast know a thing or two after all!