One of Mother's "famous" Christmas cookie contributions was the "Melting Moment."
I know these are seriously out of fashion... but I don't care...
The texture is sooooooooo different from most cookies... because of the cornstarch.  But it's the very, very lemony glaze that's the game changer.
Try them... and let me know!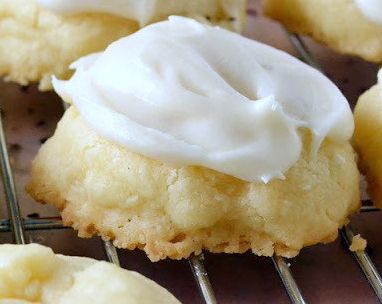 Melting Moments
Cream:
⅔ C Cornstarch
½ C 10X Sugar
1 C AP Flour
1 C Unsalted butter
Roll into balls.  Chill or freeze.  Bake at 325° for 15 minutes.
When thoroughly cooled, glaze with a smooth mixture of
⅛ C Unsalted butter
1 Cup 10X Sugar
2 T Fresh lemon juice