I cannot believe it's already Thanksgiving!  2023!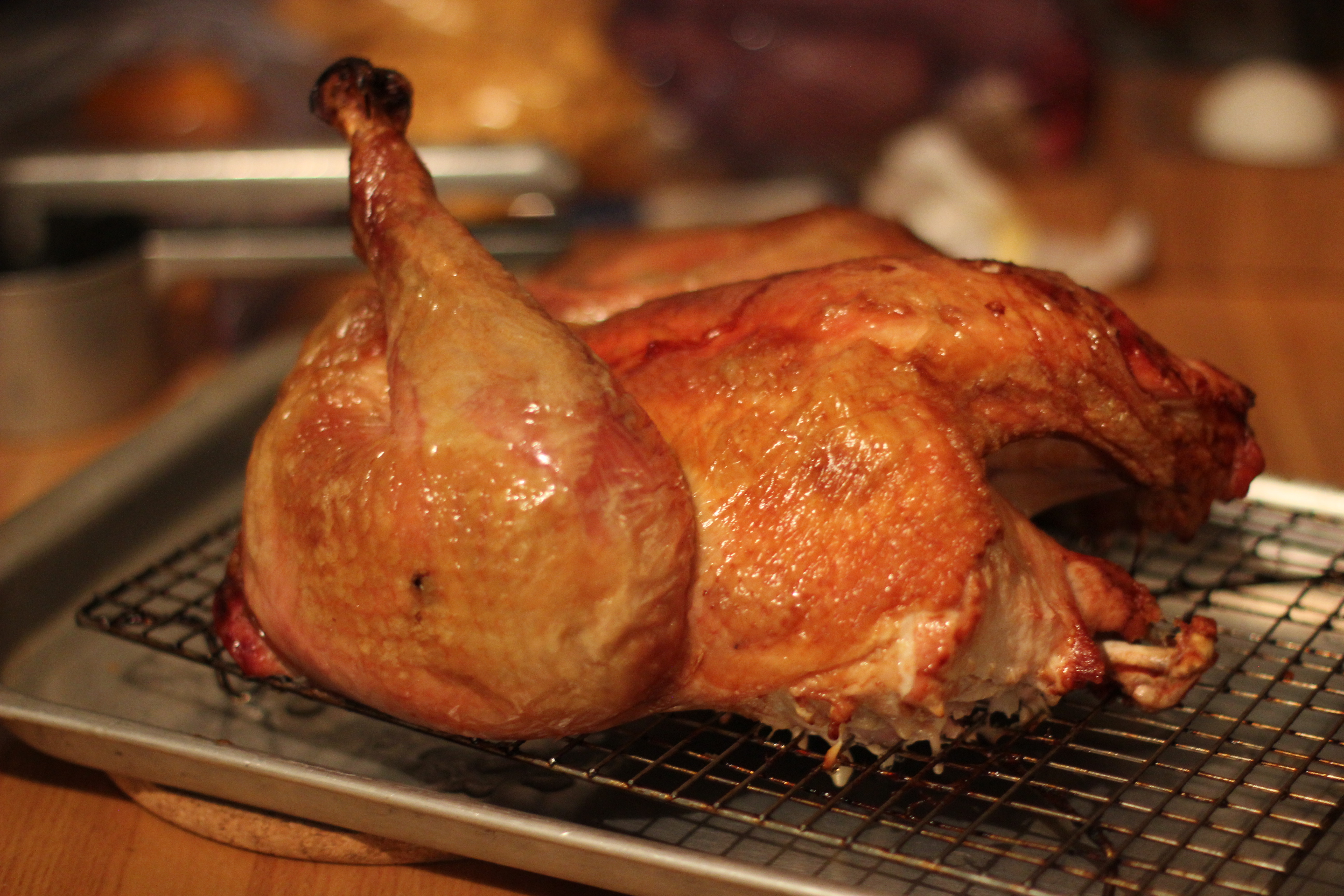 My elderly parents warned me about time speeding up but, like every child, I didn't believe them.
Guess what.  They win.  
So here are two earlier This Old Chef posts, one that will definitely help speed things up on Thanksgiving Day... and another that will REALLY help in the days that follow!
Turkey Stock, or Turkey Jello, If You Prefer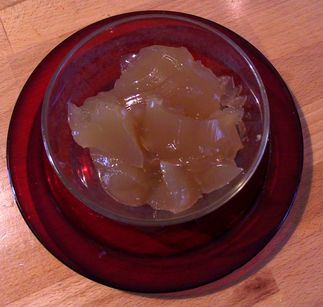 So, how do you manage to have enough "liquid" to make turkey gravy without making everyone wait... AND without making yourself crazy during the wild last minutes of preparing the Thanksgiving feast?
Simple... sometime during the week before the big day... buy a few packages of turkey parts:  drumsticks, wings, necks and backs (if you can get them) and a small package of ground dark meat...
Brown all of it well and make a stock with celery, onions, peppercorns, and the trimmings from a bunch of fresh sage.  That way, you can chill it and remove all of the fat... and it's in the fridge waiting for you turn it into gravy.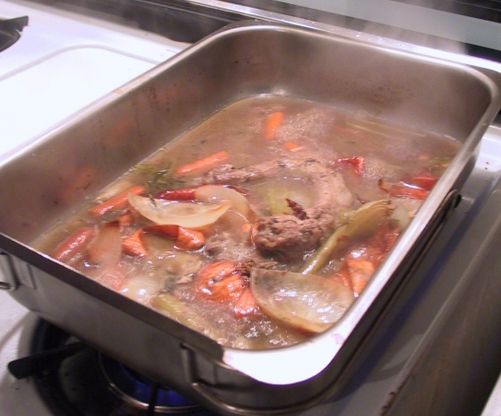 Or you can even make the gravy itself a day or two in advance.  THEN, on the day, you can add a bit of the drippings, or use a bit of the stock you saved to deglaze the roasting pan... but the gravy itself will already be done!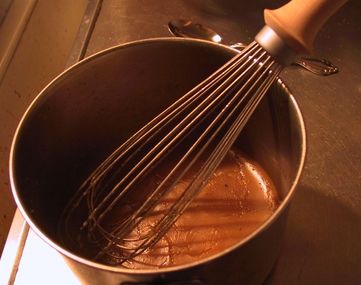 The Remains of the Day:  Turkey Stock 
You knew it had to happen... a 12-pound turkey... two diners... There had to be some REMAINING turkey, right?  I say "remaining" because I refuse to use The L Word!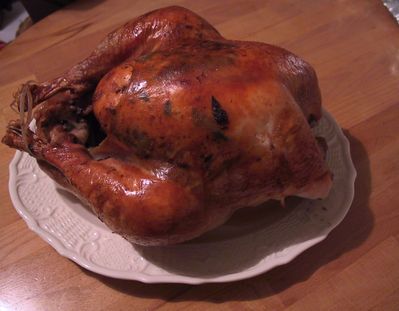 So the first thing you do on Thanksgiving night:  break up the carcass, and put it in a big stock pot with water and the trimmings from all of the onions, celery, garlic and herbs you saved as you were cooking earlier in the day...
Simmer this mess for about 2 hours, strain out the solids, and chill the stock. The next day, skim off the fat (which is perfectly useable... and tasty!)...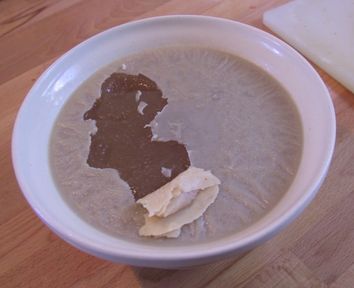 and you're left with a wonderful broth that's ready for soups, curries, moistening stuffing (i.e., dressing, if you're from my neck of the woods), and 100 other uses.